Global Craftsmanship
Handcrafting superb outerwear isn't simply a day's work for our international makers, or those here at home. It's their passion. And, for many, it represents tradition: generations upon generations of expertise and apprenticeship.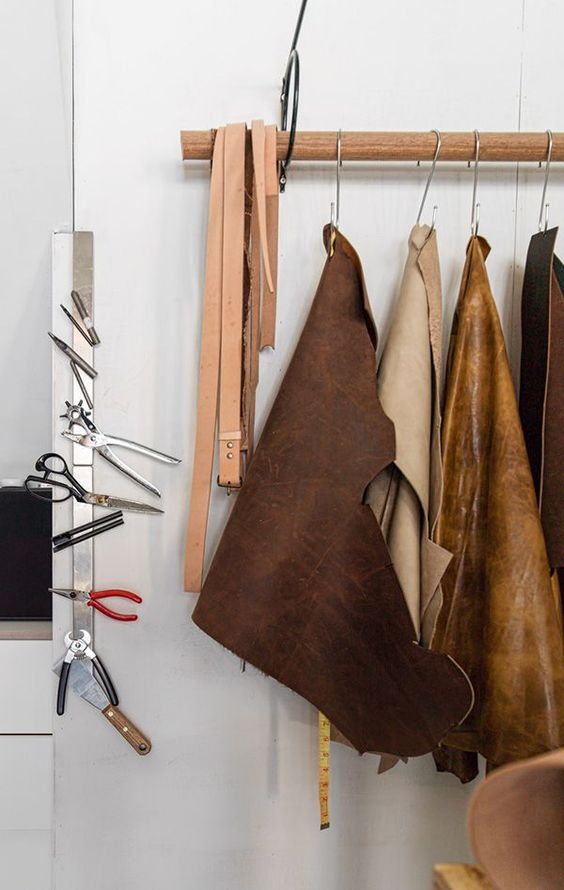 We've traveled the far corners of the earth to bring you the highest-quality materials and craftsmanship—wearable works of art with as much personality as you. we've searched the globe to find farmers, tanners, and tailors who share our ethos: authenticity, individuality, a strong sense of ethics, and attention to detail.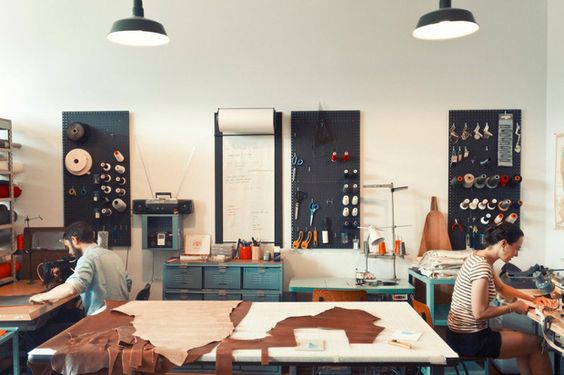 Many of our partner relationships span several decades. They're true collaborations, built on mutual trust and respect. We choose these experts year after year, because they create lasting, artfully handcrafted outerwear at the highest standards of quality.
Each one of our premium leather and sheepskin coats represents an artisanal journey. It starts with the finest leathers, as there's no substitute for quality. Leather is a true organic material, and only the top farmers in the world specialize in pedigreed breeds, providing the ideal care and climate to develop leathers with the most refined characteristics.
The next step is tanning—a process that is equal parts art and science. Expert tanners use traditional techniques to transform raw hides into beautifully finished leather and sheepskin in a variety of colors and styles. Only the best pelts are selected for the next step: handcrafting the coat itself.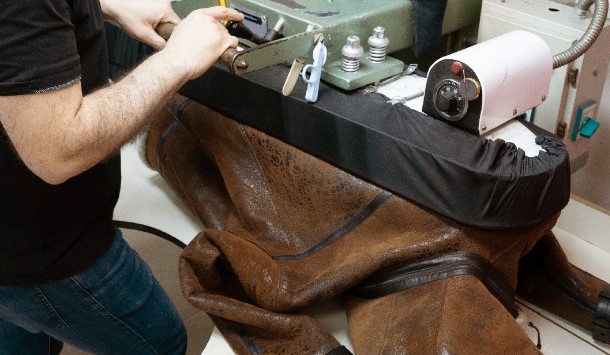 "Tanning is a craft that needs to be done by human beings, by hand," explains one of our Turkish tanning experts. "It's a very involved process that can take upwards of twenty-four days to go from a raw pelt to a finished one, and each has its own character."
Skilled cutters carefully hand-cut the leather: a single coat typically requires 50-60 individually cut pieces from 5-7 hides, not counting the additional accents. Next, the artisans carefully hand-stitch and sew the garment, with multiple inspection points along the way. With an emphasis on quality rather than quantity, only a handful of coats are created each day
A single coat typically requires 50-60 individually cut pieces from 5-7 hides, not counting the additional accents.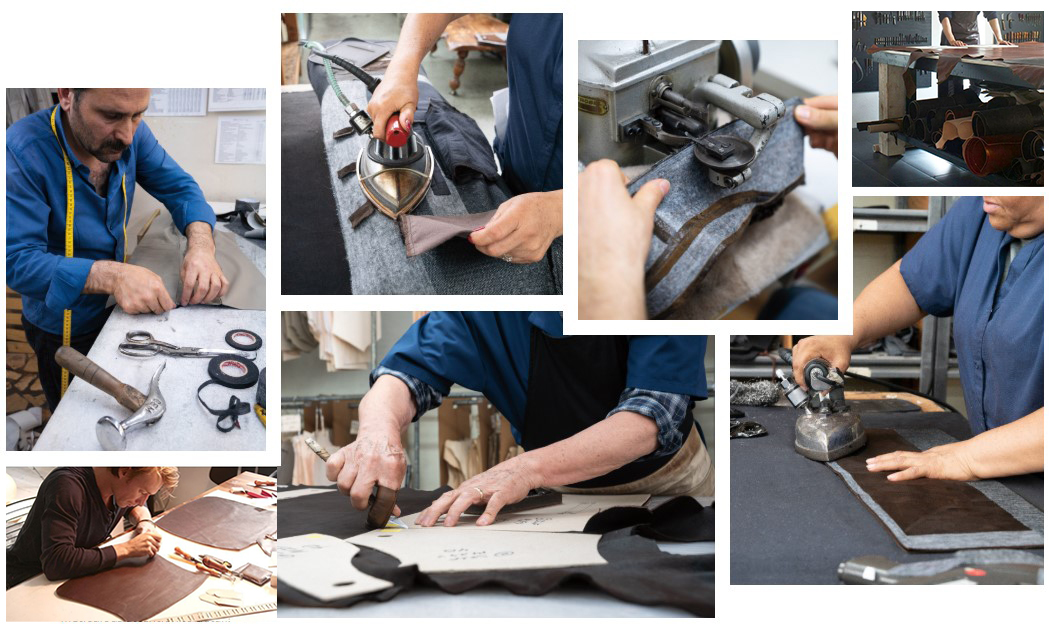 Our skilled global artisans are passionate about what they do. They're well versed in the nuances of sheepskin and leather and are masters of their craft. Every heirloom-quality coat they create represents many hours of creative inspiration, hands-on work, and meticulous attention to detail.
We only work with manufacturers who share our values: authenticity, attention to detail, and a strong sense of ethics.
Large, automated luxury coat factories simply don't exist. This artisanal, niche craft requires years of apprenticeship, with each coat proudly and painstakingly constructed by hand. Our master coat makers are small, family run operations—from the exotic lands of ancient Istanbul to the modern streets of downtown L.A., each specializing in a different type of leather or style.
Producing coats of this caliber requires a certain investment: in the finest materials, the best facilities, and the most skilled experts. We are champions of true talent, and our team of designers, tailors, and cutters are among the best in their field.
Just as every maker is unique, so is every BROSMEN coat. No two hides are exactly alike. But the making of the coat is just the beginning—what happens next is up to you. With every new adventure over the years, your sheepskin or leather coat will contour to your form, developing more character and becoming part of your journey.
Best Selling
Click on the picture to buy