The Convoy
Touchdown. The Gulfstream's landing gear screeches on the tarmac as it arrives on solid ground. The Carrier looks up from his Thinkpad and out the plane's window to see a beautiful sunny day.
The warm sun glistens off other planes already moving about the small airport outside. As his plane taxis off the main runway and towards the hangars nearby, he catches a glimpse of his ride.
Two dark SUVs, both with men loading gear into them and looking to his plane as he passes. One man in particular he notices.
His old friend...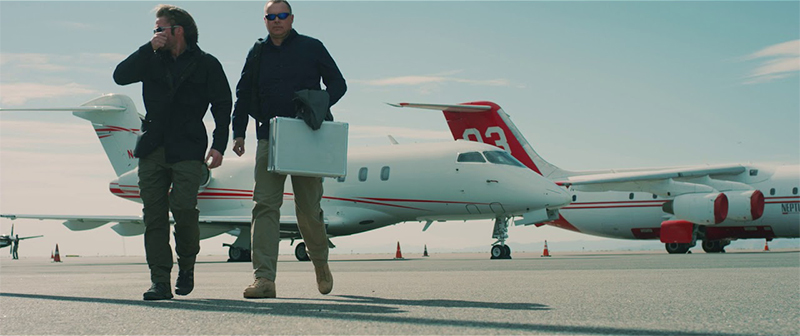 The Carrier grips his metallic briefcase tightly as he exits the plane.
The case's contents have come a long way to end up in his hands. Its importance could not be understated. It is a great responsibility and honor to transport such valuable cargo for the Alliance, the organization he serves.
The organization he owes so much too.
"Glad to see you've got my back today." The Carrier shakes Walker's hand as the two old friends meet on the tarmac.
"Piece of cake, sir." Walker smirks as he escorts The Carrier towards a group of dark SUVs. He holds a small communication device, tucked in his jacket cuff, up to his mouth.
"ASSET ON THE GROUND."
The two converse as they make their way around a set of hangars to meet other members of the convoy. Walker lets The Carrier into the back of one of the dark SUV's.
He turns to a fellow escort.
"Stay close."
The escort pats Walker on the shoulder.
"You got it, Wally."
Walker cuts him a look of mild annoyance.
"What's our ETA to the Conclave?" The Carrier asks as Walker gets into the SUV next to him.
"Should take no more than 45 minutes, sir. We've got a secondary route picked out that avoids traffic and gives you a nice ride through the countryside."
"Ha. That's why you're the best escort Alliance has to offer, Walker." The Carrier pauses. "Good to see you, old friend."